Powerful. Mobile. Secure.
Manage Your Entire Department Online
Reporting and records management software has the ability to make communities safer, increase collaboration through data sharing, and ultimately make the work of data collection and reporting easier for first responders. Our comprehensive platform of Fire and EMS software solutions provides the tools needed to get the job done on the go and in the station. It includes NFIRS, NFPA, and NEMSIS 3 reporting as well as the modules you need for daily operations.
Making the switch is painless. Start with a free demo.
Rover Takes Responder Management to a New Level.
When an incident occurs, Rover instantly relays the call out to your responders' mobile devices, shaving seconds off their reply. With one touch on the Rover app, responders send their availability while Rover automatically retrieves their credentials, location, and travel time. Once responders have confirmed their acceptance, Rover provides everyone who has secure access to the Rover portal (via station dashboard, laptop, in-vehicle tablet, or cell phone) with the precise location of each responder and a countdown to their arrival.
Reports & Analytics
Make data driven decisions with nearly 700 pre-configured system reports along with a dynamic Response Analytics tool, an industry-only Safety Analytics pump panel and powerful dashboards.
Manage Inspections
Issue permits, enter pre-incident planning data, upload occupancy-related files and create an audit trail of all actions taken on a building, from the initial plan intake to the issuance of a certificate of occupancy.
Comply With Industry Regulations
Improve your ISO score, and comply with OVAP, NFPA 1500, NFPA 1300 along with other well-known accreditations. We've got your standards covered!
What Our Customers Say
"As a Fire District committed to meeting the emergency services needs of our community in a professional and cost-effective manner, the need for accurate data and metrics is essential. The former records management system we used allowed us to push data in with a bulldozer, but limited pulling it out in a useful metric with tweezers. Now that we've switched to Emergency Reporting, we have a comprehensive RMS that allows the data entered to be used in a wide array of applications. The data assists us in strategic planning, the ISO survey, preplanning, and our community risk analysis. I have found Emergency Reporting to be responsive to our needs. The ER team is a dedicated group of professionals committed to designing an RMS for the needs of an ever-increasing, complex fire service."

Central Valley Fire District (MT)

"We decided to go with Emergency Reporting about a month ago and we are loving it. It's very user-friendly and makes it easy to manage your station. We run a total of seven stations and Emergency Reporting works perfect for us."

Lincoln County Fire Protection District (KY)

"We use Emergency Reporting for every call, inventory, service equipment, members certs, calendar, personnel information and more. It makes life easy for our department!"

Harris Gardens Fire Co., Union Beach Fire Department (NJ)

"Several years ago, I was completely frustrated with our RMS. It was written in an antiquated database, and you couldn't get the information you needed. Despite continued promises by the vendor that things were going to change, it never got any better. Thus, my mission to find the right RMS began. I reviewed all the software packages out there and landed on Emergency Reporting. From cloud-based access and storage, reporting, interfacing with our CAD and ePCR, etc., ER has been everything I envisioned and more."

Flossmoor Fire Department (IL)

"We switched from FIREHOUSE to Emergency Reporting in 2012. ER is by far the easiest and most flexible fire RMS on the market. It's simple and easy to use, with no-nonsense reports and analytics. We no longer waste time with data entry, server issues, or getting data out! It is all seamless with ER."

Penn Twp. Fire Department (IN)
API integration with third-party partners.
ER Partner Community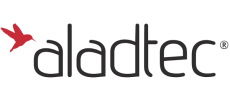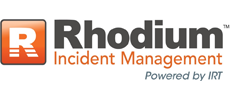 Integrate your favorite tools and never enter the same data twice.
Request a Demo
Emergency Reporting is now part of ESO. All new demo requests will focus on ESO's comprehensive suite of fire products.