Powerful. Mobile. Secure.
Manage Your Entire Department Online
Reporting and records management software has the ability to make communities safer, increase collaboration through data sharing, and ultimately make the work of data collection and reporting easier for first responders. Our comprehensive platform of Fire and EMS software solutions provides the tools needed to get the job done on the go and in the station. It includes NFIRS, NFPA, and NEMSIS 3 reporting as well as the modules you need for daily operations.
Making the switch is painless. Start with a free cost estimate.
Reports & Analytics
Make data driven decisions with nearly 700 pre-configured system reports along with a dynamic Response Analytics tool, an industry-only Safety Analytics pump panel and powerful dashboards.
Manage Inspections
Issue permits, enter pre-incident planning data, upload occupancy-related files and create an audit trail of all actions taken on a building, from the initial plan intake to the issuance of a certificate of occupancy.
Comply With Industry Regulations
Improve your ISO score, and comply with OVAP, NFPA 1500, NFPA 1300 along with other well-known accreditations. We've got your standards covered!
How The Villages Fire Rescue is using Emergency Reporting to Improve Safety in the Community
We're excited to share this case study video that we recently did with Chief Edmund Cain from The Villages Fire Rescue in Florida to discuss their agency's use of Emergency Reporting Fire and EMS Records Management Software. The video features our Chief Revenue Officer and Co-founder of Emergency Reporting, Dave Adams, and Richard Baier, District Manager of The Villages, FL.
API integration with third-party partners.
ER Partner Community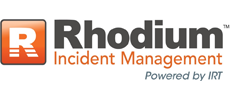 Integrate your favorite tools and never enter the same data twice.